Agricultural Buildings, Farm Sheds & Barns
Rural sheds are commonly used in agricultural and farming applications and provide necessary cover from the elements. Whether it's for machinery storage, covering hay or sheltering cattle, we have a building solution for just about everything a rural and agricultural customer requires from small open front hay storage sheds right up to large clear span multi purpose /split functionality buildings.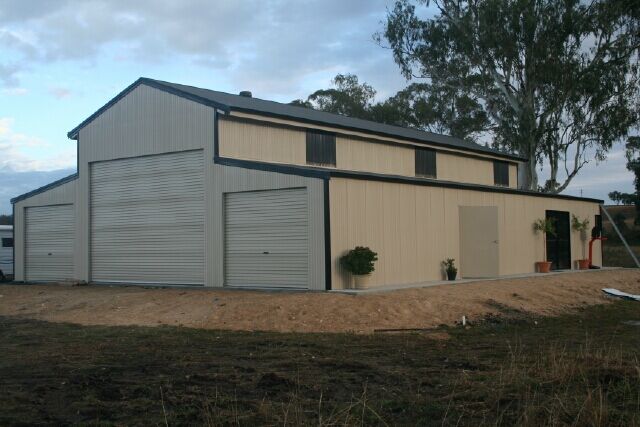 Our clever design can half the price of many traditional I-Beam style rural buildings, making that project that was just out of reach affordable and cost effective without compromising on quality.
Because of our easy modular design, many of the smaller buildings are offered as a supply only option that allows you to use your own workforce to erect our buildings with great savings!
Simple Clean Light Spacious Low Maintenance Long service life Modular Quick Easy Low Cost CE Marked High Quality Green Serviceable Recyclable
The fact that these buildings are so much cheaper than traditional designs is due to the clever use of design and is no way a sign of poor quality or corner cutting.
Just a great cost effective design. Fully Engineered and CE Accredited
All structures are completely engineered to withstand the harshest weather conditions in our country, specific to the site location.
All agricultural and farm buildings are manufactured here in the UK by CE and ISO accredited A. Steadmans & Son (Part of the SIG Group)
The unique pricing software used, allows us to price any structure to the exact penny very quickly, allowing fast turn-around times on quotes and orders. Whether it is a simple standard structure or something completely bespoke, we can offer you the best package and price.
Steel tractor sheds, Stables, steel Agricultural Farm buildings, small metal hay barns – Due to our expert designs and the quality of materials we use, many of our buildings are a perfect choice for agricultural buildings. We can make it to the size you need with the amount of roller doors that you require. The small open sided units are very popular.
We can also install skylights … let us know what you need!

Buildings are supplied flat packed to you – along with architectural drawings, build manual, and load list. Engineering certification can be supplied (price on application) if your local building control require this. Our aim is to supply you the most cost effective building, flat packed to your door, and thus giving you the choice on how much you spend on building it. Give it a go yourself or hire someone in to do this for you or use our specialist team.
In comparison to other conventional forms of building, such as bricks and mortar, steel building structures are both cost effective and affordable. Additionally, the lightweight composition of the buildings reduce the production and installation costs.
All our materials comply with British Standards BS6399 (pt2) and exceed ISO9001-200, leaving you with a building designed to withstand our challenging climate.
Get in touch today or complete our online quote form