Domestic Buildings and Garages
Eco Steel Buildings have an extensive range of Garages and Domestic Buildings which provide functionality with style and versatility.
Our domestic buildings include simple single garages, garden sheds, home offices, home workshops, self storage or even additional living space but to name a few.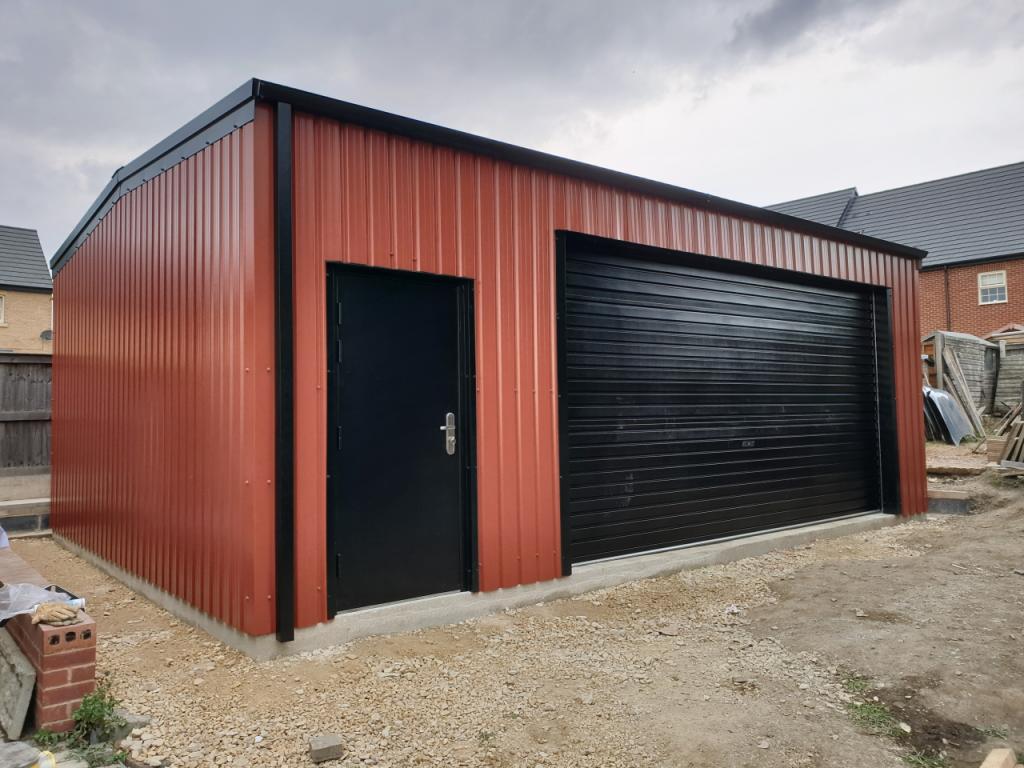 At Eco Steel Buildings we design bespoke solutions for our clients requirements. This means Eco Steel Buildings can offer a solution, that will not only work as a Garage, but also other applications. Meaning the building can be used to house cars of any size, and quantity. Plus we are able to offer garaging with a workshop/hobby room/gym etc. incorporated.
Bespoke Steel Buildings prices are cheaper than you might think, without having to compromise.
We can incorporate any of these features:
Anti Condensation Fabric on roof sheets
Roller Doors
PA (personal access) doors
Windows
Skylights
Garaports * Lean to's
Internal partition walls
Open bays
Extended eaves
Custom Openings
Our Domestic Steel Buildings, are designed to Industrial design standard.
Were able to offer any length, width and height.
We work with our clients to provide the best building as required.
All buildings are available in standard dual pitch or mono pitch roofs.
All our buildings are pre-engineered and ready to assemble when they arrive on your doorstep.
Due to the materials used all steel buildings are generally maintenance free. They do not rot and outer cladding panels can be easily replaced if damaged by accident.
Our cladding comes with a guarantee of up to 25 years ensuring complete peace of mind.
We source all our materials in the UK from UK companies and suppliers. This allows us to supply your structure faster and with the minimum of delay. Usually 3-4 weeks from placing your order to delivery to site.
Find out more about our products and services please give us a call or fill in our form for a free quote.
Buildings are supplied flat packed to you – along with architectural drawings, build manual, and item list. Engineering certification can be supplied (price on application) if your local building control require this. Our aim is to supply you the most cost effective building, flat packed to your door, and thus giving you the choice on how much you spend on building it, you can give it a go yourself or we can provide you with a build cost